Experiencing and sharing the transforming love of Jesus Christ
During the twentieth century, Port Macquarie grew from a sleepy little seaside village into a thriving city of many thousands of people. The local Uniting Church Congregation has grown and adapted with these changes and now, in the twenty-first century, occupies the large Uniting Church complex on the corner of Sherwood Road and the Oxley Highway.
The Congregation also maintains the original Wesley Chapel building (the old Methodist Church building) in Horton Street, Port Macquarie, as an important link with the past.
Coronavirus impacts
In person worship has recommenced, subject to COVID restrictions.
Currently this means masks are to be worn, only fully vaccinated people can sing (while wearing masks), and QR Code (or other check-in records) are to be used.

Online worship is available live or recorded using the Congregation's Youtube channel.

We still connect in other ways - which are subject to change under the State Government health orders. Contact us for current activities.

Resources on how to handle this pandemic are available on the National Assembly and NSW/ACT Synod websites.
See also relevant posts on Presbytery News and Synod News.
---
Service Times
Sherwood Road Worship Centre
Sunday Services - 9:00 am - via Youtube stream
Physical worship has recommenced, subject to relevant public health order requirements.
See below regarding Christmas Service details.
Live streaming worship will continue to be available, and recordings are available on the Church's Youtube channel - click the image for the link:

In pre-COVD times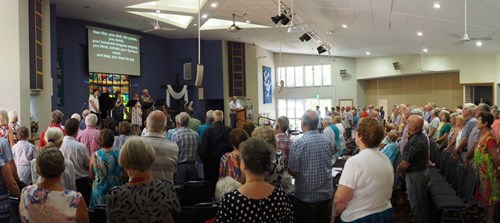 Horton Street Historic Chapel
Sunday Services:
COVID-safe worship on the first and third Sundays of the month at 11:00 am - currently suspended.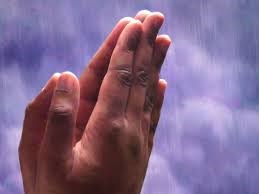 Coming events
December 8 Wednesday 7pm - Service of Solace - a time when we can, with others, acknowledge the sad feelings we have at Christmas time, the reasons for them, and offer them to God.
December 12 Sunday 7:30pm - Carols by Candlelight - on the church lawns.  Bring a picnic.
December 15 Wednesday 1:30pm - An Afternoon of Christmas music led by the Five Grannies - entry by Gold coin, at the Horton Street Chapel.
December 25 Saturday 9am - Christmas Day worship service
December 26 Sunday (Boxing Day) - there will be no worship service
Regular Sunday worship services will recommence on January 2.
Port Macquarie is part of the Mid North Coast Presbytery - its website provides resources and further information about the Uniting Church in Australia.