Experiencing and sharing the transforming love of Jesus Christ
During the twentieth century, Port Macquarie grew from a sleepy little seaside village into a thriving city of many thousands of people. The local Uniting Church Congregation has grown and adapted with these changes and now, in the twenty-first century, occupies the large Uniting Church complex on the corner of Sherwood Road and the Oxley Highway.
The Congregation also maintains the original Wesley Chapel building (the old Methodist Church building) in Horton Street, Port Macquarie, as an important link with the past.
---
Coronavirus impacts
Church Council has decided not to introduce mandatory measures at this time but to rely on members taking responsibility for their own protection and the protection of others from COVID-19 transmission. 
Church Council strongly recommends that we all take protective measures, including hand sanitisation and mask wearing where social distancing cannot be maintained.  Please do not come to services or gatherings if you feel unwell and have any cold-like or other Covid symptoms or within seven days of a positive Covid test.  
For those reluctant to attend Sunday worship in person, it is possible to watch online, either live or from a recording. 

Resources on how to handle this pandemic are available on the National Assembly and NSW/ACT Synod websites.
See also relevant posts on Presbytery News and Synod News.
---
Service Times
Sherwood Road Worship Centre
Sunday Services - 9:00 am - also via Youtube live-stream or recording
Physical worship has recommenced, and is followed by morning tea.
Live streaming worship will continue to be available, along with recordings on the Church's Youtube channel - click the image for the link:

CHRISTMAS SERVICES AND EVENTS
3rd December - Markets 8am – 11am 
7th December - Service of Solace 7pm 
11th December - Carols By Candlelight 7pm 
Christmas Day 25th December - worship 9am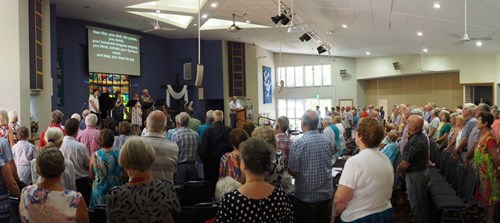 Horton Street Historic Chapel
Sunday Services: In-person worship is held on the first and third Sundays of the month at 11:00 am.  There is no live-streaming or recordings.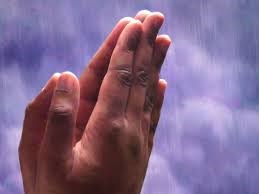 Port Macquarie is part of the Mid North Coast Presbytery - its website provides resources and further information about the Uniting Church in Australia.