Experiencing and sharing the transforming love of Jesus Christ
During the twentieth century, Port Macquarie grew from a sleepy little seaside village into a thriving city of many thousands of people. The local Uniting Church Congregation has grown and adapted with these changes and now, in the twenty-first century, occupies the large Uniting Church complex on the corner of Sherwood Road and the Oxley Highway.
The Congregation still also maintains the historic Wesley Chapel building (the old Methodist Church building) in Horton Street, Port Macquarie, as an important link with the past.
Limited Face to face worship has recommenced, with others online using Zoom - see below for more details. The worship is recorded - here is the latest recording.
Congregation members can interact via Zoom prior to and after the service - contact the office for details.
The sermons from Christmas Day and from previous weeks are available on the Port Macquarie Uniting Sunday morning worship Youtube channel.
---
Coronavirus impacts
Limited physical worship or other gatherings at present - see below.
We still connect in other ways.
Resources on how to handle this pandemic are available on the National Assembly and NSW/ACT Synod websites.
See also relevant posts on Presbytery News and Synod News.
---
Service Times
Sherwood Road Worship Centre
Sunday Services
Physical worship has recommenced with limits on the number who can attend, in conjunction with live streaming worship over Zoom.  COVID-Safe requirements include:
Christmas events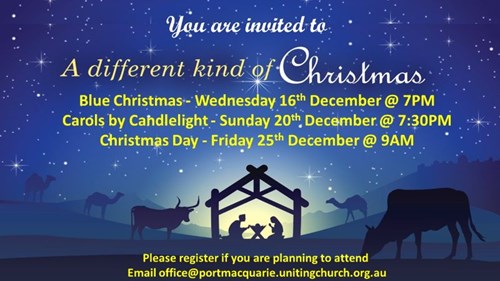 It is important to pre-register to reduce the risk you may be turned away. 
If you have experienced grief of any kind this year, the Blue Christmas gathering may just help you as we come to the end of this year.
  In pre-COVD times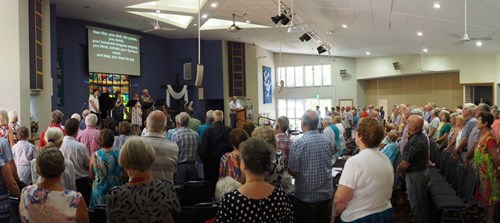 Horton Street Historic Chapel
Sunday Services:
Due to the ban on large gatherings recently introduced by the Commonwealth government as part of our country's measures to control the spread of the COVID-19 virus, services will be cancelled. Alternative options are currently being investigated.

Further information will be provided in the near future
Upcoming Events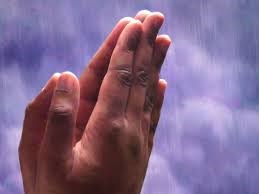 Port Macquarie is part of the Mid North Coast Presbytery - its website provides resources and further information about the Uniting Church in Australia.