Experiencing and sharing the transforming love of Jesus Christ
During the twentieth century, Port Macquarie grew from a sleepy little seaside village into a thriving city of many thousands of people. The local Uniting Church Congregation has grown and adapted with these changes and now, in the twenty-first century, occupies the large Uniting Church complex on the corner of Sherwood Road and the Oxley Highway.
The Congregation still also maintains the historic Wesley Chapel building (the old Methodist Church building) in Horton Street, Port Macquarie, as an important link with the past.
Coronavirus impacts
Limited physical worship or other gatherings at present - see below.
We still connect in other ways.
Resources on how to handle this pandemic are available on the National Assembly and NSW/ACT Synod websites.
See also relevant posts on Presbytery News and Synod News.
---
Service Times
Sherwood Road Worship Centre
Sunday Services - 9:00 am
Physical worship has recommenced with limits on the number who can attend, in conjunction with live streaming worship.  COVID-Safe requirements include:
Pre

-

registration is strongly encourage every week, to avoid the risk of being turned away if capacity limits are reached, - refer to Contacts - send a General Enquiry or ring the Office during office hours.
Please do not come to church if you have any cold/flu

symptoms.

 

Attendance will be confirmed on entry.  Please arrive early to allow for this.  Alternatively on entry you can use your smart phone and the displayed QR Code to register with Services NSW.

 

Please sanitise your hands

up

on entry.  Hand sanitiser is available in the entrance to

 

the building.

 

Please keep in mind the need to keep to the 2sqm rule at all times (unless from the

 

same household).

 

The wearing of face masks is encouraged.

 

Congregational singing has recommenced

.

 

Morning tea is being served in a COVID-safe manner.  You are welcome to stay and chat,

 

preferably outdoors

if weather permitting, while keeping physical distances.

 

Non

-

physical only contact greetings please.

 

Online giving is preferred to prevent dealing with cash.  However, a plate will be

 

available at the rear of the auditorium for cash offerings.

 
Worship services are live-streamed and are available as recordings on the Church's Youtube channel - click the image for the link:

In pre-COVD times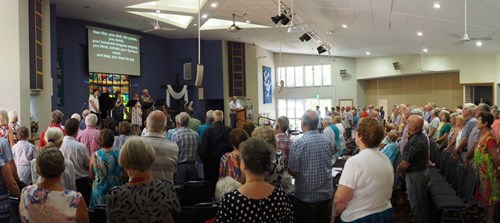 Horton Street Historic Chapel
Sunday Services:
COVID-safe worship has recommenced on the first and third Sundays of the month at 11:00 am.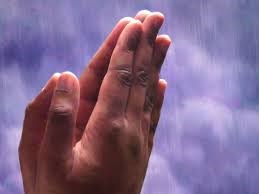 Port Macquarie is part of the Mid North Coast Presbytery - its website provides resources and further information about the Uniting Church in Australia.