Experiencing and sharing the transforming love of Jesus Christ
During the twentieth century, Port Macquarie grew from a sleepy little seaside village into a thriving city of many thousands of people. The local Uniting Church Congregation has grown and adapted with these changes and now, in the twenty-first century, occupies the large Uniting Church complex on the corner of Sherwood Road and the Oxley Highway.
The Congregation still also maintains the historic Wesley Chapel building (the old Methodist Church building) in Horton Street, Port Macquarie, as an important link with the past.
---
Coronavirus impacts
Currently there are no physical worship or other gatherings.  We still connect in other ways.
Resources on how to handle this pandemic are available on the National Assembly and NSW/ACT Synod websites.
See also relevant posts on Presbytery News and Synod News.
---
 Worship services from 13 September are on the Presbytery Church Online Channel.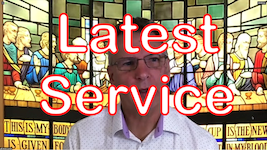 Congregation members can interact via Zoom prior to and after the service - contact the office for details.
---
Local News